Isshin Dojo Practical Jujutsu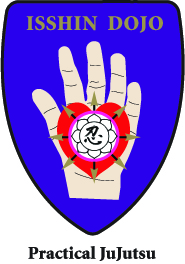 We are a S.M.A.R.T. training system
Specific
Measurable
Achievable
Relevant
Time-frame
We run one to one training sessions and workshops for people who are interested in Practical Jujutsu.
We are members of the British Combat Association.
Students must be over 18 years old.
For further information contact Syd Roberts on 01244 546908 or e-mail syd.roberts@btinternet.com
To help you develop self defence skills, by exploring the attributes of Practical Jujutsu.
This will help improve fitness and flexibility.
Variable Trauma Solutions
Situation assessment
Awareness principles & concepts
Flexible technique for specific situations
Essential escape tactics
Have one of our DBS cleared advisors train with you in your own home.